The Brain Test is a puzzle game that utilizes many brain teasers in an addictive and entertaining way. You'll put your mind to the test with puzzles that defy common sense. Increase your IQ, crack the levels, and solve the quiz by shifting your thinking. But if you get stumped, scroll down for the Brain Test Level 79 – Please turn on tv answer
But wait…there's more! Imagine a game that has been downloaded over 100 million times only on Android? Should it be classified as a mental exercise? A mind-bending puzzle game that challenges your intellect and forces you to think outside the box? We believe this title is correct, and it's called Brain Test. Work your brain by solving puzzles.
An intriguing brain game with 302 levels that are not readily available, making it ideal for all ages. It's a trivia game that you and your buddies can compete in. Some have dubbed it a difficult quiz, but we can guarantee that you will reach the conclusion and that the experience is worth your time because it provides hours of fun and mental stimulation without internet connections.
Don't forget to leave a remark if you found the solution helpful. The level answers might be different from time to time. Please keep us up to date by commenting with the correct responses so that we may update this post! Your input is appreciated.
Brain Test Level 79 Walkthrough
Playing Brain Test puzzles is one of the most entertaining and intriguing ways to pass your free time. Playing Brain Test has its advantages since it delivers a number of difficult riddles that will keep your brain active. Every level has its own solution, and you are given hints and clues to help you solve it. Because almost none of the issues are expected to be handled in the same manner, you'll have to think outside the box. The game also includes a feature that can assist you in solving the text. If you still couldn't figure out how to solve the level, we've got you covered.
Read: Braintest level 83 answer
Brain Test Level 79 Answer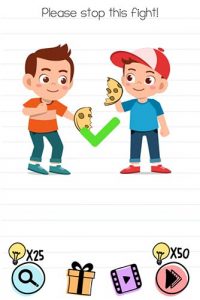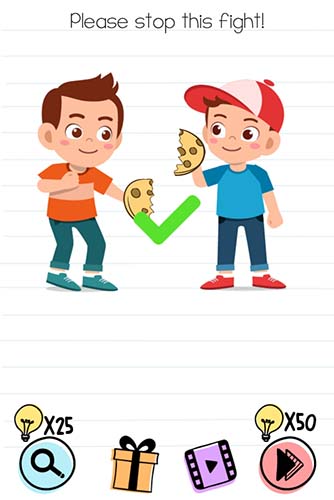 Answer: place two of your finger on the end cut of both wires.
Brain Test Level 79 Video Walkthrough