The Brain Test is a brain teaser game with many mental challenges in an enjoyable and addicting way. With problems that defy common sense, you'll need to stretch your brain to advance from level to level.
Shift your thinking to increase your IQ, crack the levels, and solve the problem. If you're having trouble with a level, scroll down to discover Brain Test Level 91 – Complete the level please Brain Test Answer. The answer gives you step-by-step directions for completing the stage easily.
Playing Brain Test questions is one of the most fun and efficient methods to use your free time and relieve boredom. Brain Test has a variety of brain-bending problems that will keep you thinking. Every stage has its own solution, and you'll get hints and clues to help you figure it out.
Almost all of the problems are not expected to be solved in a conventional manner, so you'll have to think outside the box. The game also includes a function that may help you answer the material. If you still don't know how to solve the level, we're here to assist.
Brain Test Level 91 answer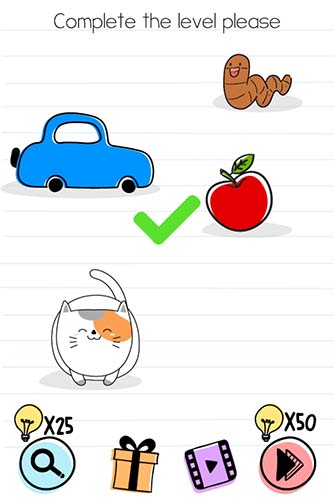 Answer: Grab L From The Level 100 Name And Add To Leve In Text
Brain Test Level 91 Video Walkthrough