Chess Rush is a turn-based strategy game that has the ability to form an elite squad of more than 50 heroes. It's pretty much about battling on your way through 7 different maps and conquering them all in order for you be crowned supreme champion! The best part? You can team up with other players from around the world by joining their squad's 4v4 mode or go at it solo, choosing any one hero per map – there really isn't anything like Chess rush before this!
So, determining the potential of Chess Rush heroes, the game's latest patch notes and updated statistics have been considered. Chess Rush Tier List has been created as there are many gaming companies who have used the experience of many professional players to develop this game. As the game requires skill in order to advance and rank higher, it necessitates a strategic approach.
Chess Rush Tier List
The Chess Rush expert tier list was created with numerous gamers that have played the game extensively. Chess Rush has a lot of heroes and modes that have confounded chess players about what hero to use in each mode. The game supports work-in-progress, which is focused on squads 4 to 4. The game has an intense RPG feel while fighting on the field. Chess Rush is a fresh turn-based strategic game. In some situations, there's enough character to build an exceptional fifty hero squad. To succeed against 7 opponents and conquer the board of Chess Rush, you'll need a strategy to advance and surpass in order to compete with 7 players.
However, Money is not spent on abilities. The Chess Rush tier list is constructed through rigorous practice and comparison of all the Heroes in different teams and modes. Simply start playing with high-rank heroes and improve them if they are compatible with your team. Chess Rush includes a mode called Turbo (which is highly recommended) that allows you to test characters and their powers. Here is the chess rush tier list:
SSR Tier List

They're the main characters who are strong and can serve as board pillars. They may level up faster than other heroes because of their great strength and occult abilities. We highly encourage upgrading any heroes who have secured their place on the Chess Rush Tier list.
Gurru

He is the peace lover druid who can't fight in the board but his Jelly specie and Druid class make him an ultimate hero. As a peace lover, he has no fighting skills. He promotes other druids by upgrading their levels by using their combos.
Misfortune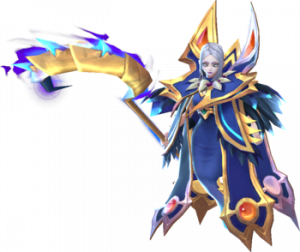 She is the magnificent rider who casts a 300/450/600 mystical damage shadow pulse on her foes. She can heal her allies and herself as well, with her damage ability capable of reaching 3 grids from afar. She may heal for the same amount as she does Damage 300/450/600.
General Of War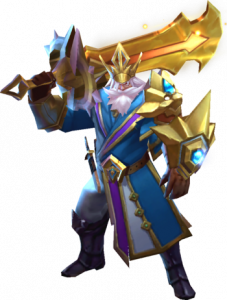 He is a strong hero with an incredibly powerful energy beam. He can fire within three grids and deals 400/550/700 damage to his foes. Enemies will be stunned for 1.5 seconds when he attacks them. For the next 3 seconds, he will have full power over himself.
Note: He's great at three levels. Don't upgrade him after three levels since it will be a waste of time.
Void: Doom
He's a warlock with a lot of power that specializes in taking down foes. His powerful voids are way too strong. The random vaults reduce the HP of foes by 50%. Every second, Doom's voids destroy 7 or 9 percent of an enemy's HP.
General Puffer

He has three abilities: Water jet to random opponents, which deals 150/225/300 damage; strike targets with his sword, reducing their armor by 75/150/225 for 20 seconds; and can create a whirlpool at any location on the map.
Sword Dancer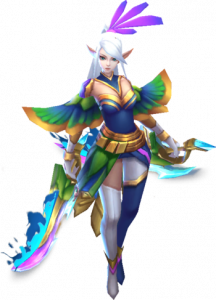 He is the extremely overpowered chess rush hero. He's the toughest swordsman of the board. In level 1, he can defeat many opponents. Sword Dancer gets stronger after each level up. We propose that you upgrade Sword Dancer on a regular basis.
Templar Knight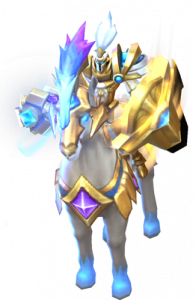 He is the best rider in Chess Rush and can deal a massive amount of damage and store health. He has the ability to cast a holy light that restores 600/900/1200 health of his ally and himself. His holy light range within 2 grids for 10 seconds. He deals the same amount of damage to enemies that he restores health.
6 Humans
The six human experts are the strong well-developed riders, publishers, and fighters who are the major advantages of equipping 6 Humans. To realize their full potential, all six humans must be present, and each is a form of knowledge that creates an issue in employing them. To make the corner field more robust, one must have 6 out of 7.
You must "Corner" your pieces into one of the field's sides.
In the late game, when facing tough competition from stronger comps, it's important to utilize Human passive form at times.
If you put two riders in front, you'll be able to handle all issues. In order to acquire Dragoon and Templar as bonuses, try to achieve this objective.
Superiority of Warlocks
All of the warlocks are overpowered and upgraded
you can give access to a large shield by putting a 2/4 warlock in the backline
three warlocks can run when you have more units like 9 or 10
they can be build everywhere as they are stronger.
Rider: Best Synergy in Board
They're the healers and damage dealers. When you complete comp, you win the board. There isn't enough space on the board for each unit. Hunter riders are easier to play in the middle game. Don't use Misfortune early on. Famine can be used instead of Misfortune if needed. They are way too powerful in the late game. The Warlock synergy only requires 4/6 of a rider to operate. The Devourer and Nightingale should be acquired early on in the game.
Punisher/demon Warlock
They are the most powerful because they can compete with riders. The Devourer and Nightingale, on the other hand, must be able to compete with riders in the early or mid-game. However, position skills are a must. Do not have four warlocks on your team. Misfortune or Void Doom are good warlocks to pick.
ELF
If positioned correctly, they are the competitor for riders. Do not utilize them late in the game. They become ineffective near the end of the game, and comps no longer work properly.
Chess Rush Synergy Tier List
| Tier | Race/Class |
| --- | --- |
| S | Human, Warlock, Rider, Punisher, Demon, Elf |
| A | Warrior, Assassin, Hunter, Punisher, Beast,, Eastern, Olympian |
| B | Summoner, Druid, Protector, Cyborg, Goblin, Oceanborn, Void, Angel |
| C | Jelly, Dragon, Undead |
| D | Notthing |
Chess Rush Hero Tier List
| Tier | Heroes |
| --- | --- |
| S | Gurru, Misfortune, General Of War, Void: Doom, General Puffer, Sword Dancer, Templar Knight |
| A | Famine, Lightbringer, Miss Supersonic, Kraken, Bangar, The Devourer, General of War, King of the Sea |
| B | Marsh Lord, Moonlight Dragon, Berserker, Bionic Ninja, Nether Prince, Nightingale, Nightowl, Flamecaller, Forest's Breath, Frost Lotus, Scourge, Siren, Stalker Drone S90, Starhorn, Steel Fist, Stinger, Glutton, Groundsmasher, The Executioner, The Ultimate Weapon, Totemface, Headreaper, Hog Rider, Horned Menace, Venom, Void: Destruction, Voodoo Elder, War Machine, Werewolf, Witch Doctor, Wolf Cavalier, Wukong, Lancelot, Lilith |
| C | Calamity, Dimension Walker, Everbloom, Evergreen, Icetusk |
| D | Protostar, Joan of Arc |