Virtual Families 3 is a new game from the makers of Virtual Families 2. It features many new characters and more customization options for your family home. The player can also create their own character, which they will play in the game. There are twelve different professions to choose from, including a police officer, firefighter, and scientist!
Each profession has its own set of quests with rewards that will help you progress through the game. You even get to design your house! If you want to experience one of the most advanced simulation games out there today then this is it! Ants may occasionally show up in your kitchen and living room. While they aren't harmful, they can be a nuisance. Here are a few tips on how to get rid of them:
It is a life simulation game that includes almost every little to the major real-life occurrence as a virtual game. It's an exciting game with a lot of activities to perform. If left unchecked, ants in Virtual Family 3 may terrorize your kitchen. Many new and even seasoned gamers have difficulties dealing with ants in the game.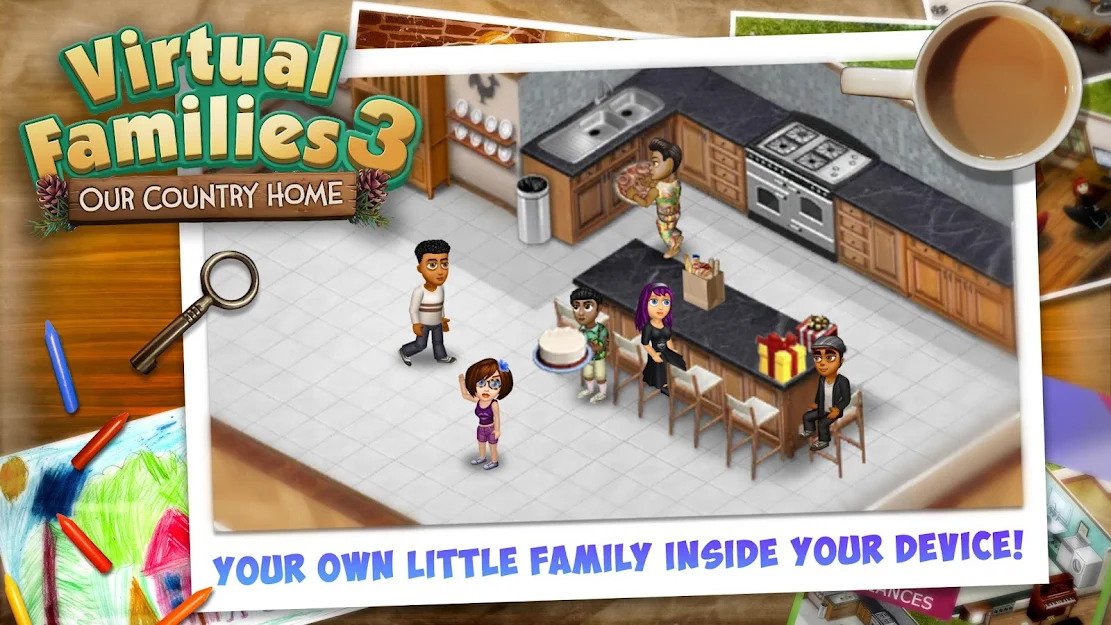 How to get rid of ants in Virtual Families 3?
Here is the guide you need to follow those steps so without delay follow them:
Step 1) Download or open Virtual Family 3 for your preferred device from the App Store or Google Play.
Step 2) Take an adult (or anybody over the age of 14) next to the sink, near the brown cinnamon jar. They'll take the jar to the workshop to make a spray that will kill ants.
Step 3) Drag the individual who has been chosen to prepare the cinnamon near the orange peels once they are finished.
Step 4) Now the individual (who is chosen by you) will complete the ant spray that must be used.
Conclusion:
That's all for today if you have any issues let us know we will surely help you to fix it if you have any other issues on this game comment down below till then have a good day.